Transcend Ts-dpa1 Adhesive Mount For Drivepro Eletratsdpa1
Adhesive Mount
Exclusively for Transcend's DrivePro dashcams, the adhesive mount features a strong adhesive pad, a locking T tip and a 360° swivel, allowing you to easily adjust your mount to any desired angle.
Installation Guide
Clean the area of the windshield where the adhesive pad will be placed.
Remove the protective film and firmly press the adhesive pad onto the windshield.
Allow at least 24 hours for the mount to properly adhere to the surface.
Insert and slide the dashcam into the adhesive mount.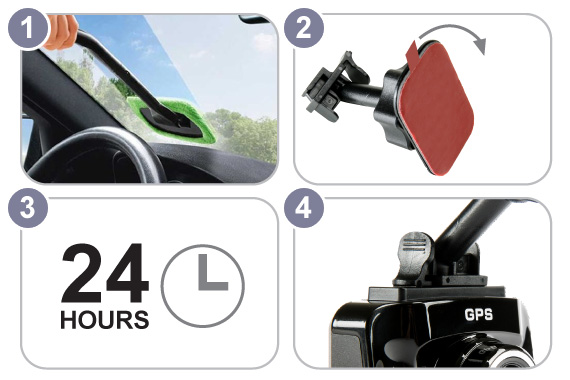 Specifications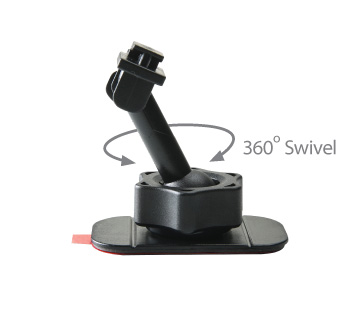 Appearance

Dimensions (Max.)

51 mm x 29 mm x 55 mm (2.01" x 1.14" x 2.17")

Weight (Max.)

15 g (0.53 oz)

Adhesive Cup
51 mm x 29 mm (2.01" x 1.14")

Warranty

Warranty

One-year Limited Warranty

Warranty Policy

Please click

here

for more information about the Transcend Warranty Policy.
The Suction Mount from Transcend for use with Car Video Recorder series cameras. The suction mount features a lockable suction pad, a locking T tip, and 360° swivel that allows you to easily adjust the mount to any desired angle.
Certificates FCC, CE, BSMI, RCM
Size 2.0 x 1.7" (55.0 x Ø 44.5 mm)
Suction Cup: 2" (45 mm) diameter
Weight 1 oz (27 g)
Package Weight 0.1 lb
Box Dimensions (LxWxH) 4.6 x 3.1 x 1.4"